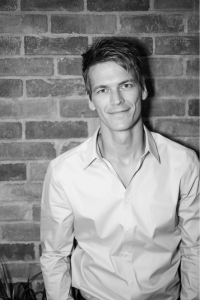 Partnering with Anders Hov and «the procedure» allows leaders and entrepreneurs in multiple industries to discover new ways to navigate the changing marketplace and adjust accordingly not only to be successful but to create new beginnings and sustain a strong team for continued progression.
With a focus on providing access to greater awareness and our shared humanity, his services offer those in leadership to take on a new perspective and formulate a behavioral change that shifts the workplace culture – starting with themselves and what they are currently ignoring or unaware of.
Especially in turbulent times, facing wicked complexity, running a business on autopilot omits the opportunity for unity in the workplace. In his drive to expand the emotional and relational range in professional settings, Anders is determined to elevate past ignorance (or lack of competence) and move towards a vision of rationality where magic can happen. With impactful leadership that places emphasis on people just as much as they do progress and profit, transformative results can occur. Fast.
With Anders and «the procedure», the entrepreneurs will have the opportunity to be seen and heard like never before, making it possible for them to perform even more diligently in their roles.
In this renewed sense of confidence, they will feel energized to return to the foundations of innovation and grace that they started their business with. By strategically working towards solving conflicts and reducing investor risk, Anders positions companies to thoroughly embrace the skill and talent that employees have to offer.
Anders believes deeply that it is the responsibility of the companies to make a new and sustainable economy possible.
As a co-founder of the GetHUMAN-movement and through masterful deep listening, presence and a transformative framework, Anders Hov facilitates the awareness and relationship development tools necessary for effective leadership in today's ever-changing market situation. His work is known for its specialized interconnectivity and transformative results, and his neuroscience-, human psychology- experience and the transformative Restorative Justice and reconciliation framework allow him to take on the intensity of any goal and find solutions geared toward your business needs.
Anders is an exceptional coach and one of those people in business you meet occasionally who are what I would call a 'game changer'. His ability to challenge the way you think about and approach your business and how you lead your team generates new and innovative ways to take your business forward. Anders will give you a renewed sense of confidence to make those decisions that will really drive your business.

– Richard Owens, Operations Director Specsavers International
As an exceptional coach and spokesperson for the greater good of the corporate world, he ensures full transparency within his line of work, and with over 1000 coaching hours (CPCC certified, PCC-accredited from ICF), he is more than qualified to uphold the vision he has for the corporate world.
Trained in Conflict Resolution in Apartheid-related work in South Africa, 4 years as a conflict mediator in the The Norwegian Mediation and Reconciliation Service and continued education in Norway and Canada, Anders' engagement surpasses the norm when it comes down to making a difference in discovering how you can fast track your company.
Anders is a warm human being and a talented mediator who has transformed the way I look at business conflicts. He made it possible for me and my business partner to reach an agreement, even though at first we did not see light in the other end of the tunnel. Anders has the ability to turn a «lose-lose» scenario into a win for everyone.»

– Co-founder and CTO.
Anders Hov is however more than just a coach, but someone who stands in his truth when it comes to his expression towards potential and WHAT CAN BE.
Making magic happen in a work environment is possible! Together with Anders and «the procedure», you will expand the performance in your team, creating a space of unity, wellness, and optimal productivity.
Or – a dignified exit agreement that serves the mission of the company.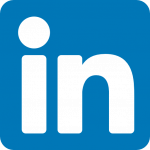 Prosjekterfaring:
• Change-, leadership and organisational development, Kolonial.no
• OU-seminar, offentlig, UDI
• Org.utvikling lean, læring, lederskap (ledergruppe, mellomledere) – Kolonial.no
• Org.utvikling lean, læring, lederskap (ledergruppe, mellomledere) – SPIR Oslo
• Org.utvikling lean, læring, lederskap (ledergruppe, mellomledere og teamledere) – K. Ekrheim AS
• Retorikk og kundecoaching – IF Forsikring
• TeamLab – forbedringssamlinger IF Forsikring
• Lederutvikling mellomledere – Hjellnes Consult
• Salgstrening og personlighetstesting – Ramirent
• Teamutvikling ledergruppe for eierfond – StartupLab
• Individuell coachutvikling for eierfond – StartupLab
• Coach i omstilling- og nedbemanningsprosjekt– Takeda Nycomed
• Coachende ledelse og kundefokus butikkledere – Ramirent
• Rådgiver og opplæring/butikktrening nystartet kjede – HØR AS
• RetailLab butikkstyre kjøpesenter – ongoing
• Treningskultur og salgsutvikling nystartet kjede – ongoing
• RetailLab og coachende ledelse regionsledere – ongoing
• RetailLab og coachende ledelse regionsledere – Mester Grønn AS
• Mental trener og golfcoach – satsningsgruppe golfspillere – Miklagard Golfklubb
• Konfliktmekler i volds og ungdomsstraffesaker – Konfliktrådet
• Lederutvikler coachende ledelse og lean – Nasjonalt senter for etterutdanning
• Kursholder coaching og lærende ledelse – LOS Norge
• Ledercoaching administrerende direktør i norsk varehandel
• Ledercoaching avdelingsleder – næringslivsorganisasjon
• Ledercoaching bedriftseiere og mellomledere – div. bransjer
• Lederutvikling – Young Retailers / Oslo Handelstandsforening